The lovely Liss over at
Out of the Bags
, has started a brand new
Blog Hop
called
My Lazy Sunday
. I am very excited to link up with her and spread the word about her new Hop, so everyone, please take a moment to stop in and check out the blogs that are linked up, link up your blog and show Liss some love.
Today's
My Lazy Sunday
question is:
What is your favorite thing to do on Sunday?
My answer:
Be lazy, or spend time with my beautiful family!!!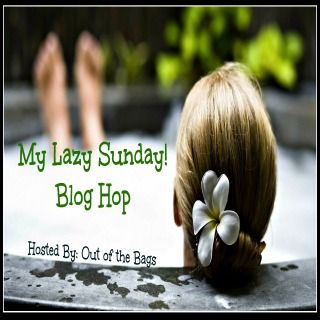 I know that answer is quite simple, but it's true. We normally all just sit around and be lazy on Sunday. On occasion (after church), we tend to go grab some food, either sit in or take out (I cook Sunday dinner mostly) or take the kids bowling. For the most part, we just sit at the house and relax and get ready for the upcoming week. My hubby and I sit and catch up on shows we've missed during the week or watch movies together and talk. The kids just play inside mostly now, since it's so hot here during the summer. I get my son's hair done (when school is in), but that's pretty much it for us. We purposely try to be LAZY on Sunday.
What do you like to do?
Join the Hop
here
and read what others are sharing about their Sunday!!!
Thanks for stopping by.
Have a beautiful, blessed day!!!
Ashley